Seven teams of three anglers each cast their lines into Beaver Run near Noxen in Wyoming County on May 29 to kick-off the second annual Fish for the Fallen tournament at Patriots Cove. The men and women were paired with skilled trout fishing guides and mentors and tried their luck along seven designated stretches of the stream into the afternoon.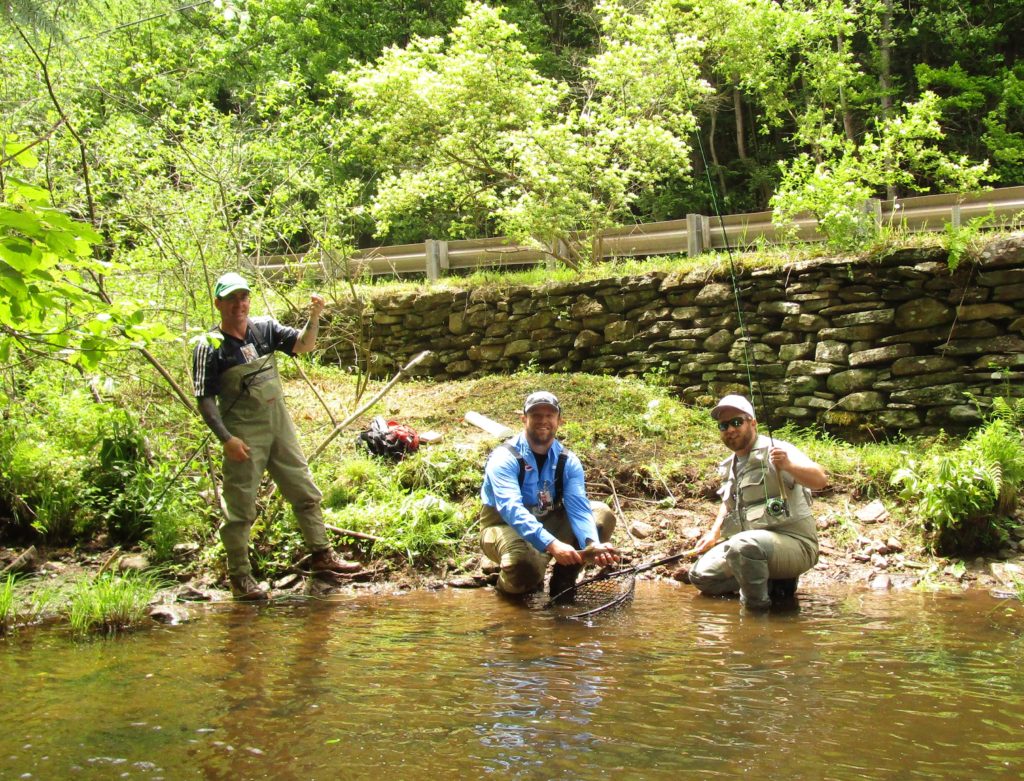 The team we sponsored took top honors at the end of the day, but participants and sponsors already know that this experience is much more than a competition. "They've put a lot of effort into getting disabled vets out here and give them something else to think about," Richard Sands, a retired Navy Seabee said of the founders of Patriots Cove.
The original 18 acres of forest and creek was purchased in 2017 by Jeff and Melissa Swire to be developed into a peaceful venue for veterans and first responders with physical and emotional scars to bond with nature and each other. Sands was fishing with Army veteran Dale Gow of Nicholson and Ken Bach, who also serves as a guide and mentor for Hunts for Healing. Their team was sponsored by Williams.
Each team fished in honor of a fallen first responder or member of the military. Photos and bios for the seven men and women were displayed in one of the common areas. Anglers wore a photo badge that also contained some facts about their designee. A team sponsored by Gas Field Specialists, for example, fished in honor of Chad Edmundson of Williamsburg, VA, a soldier killed by an IED in 2009.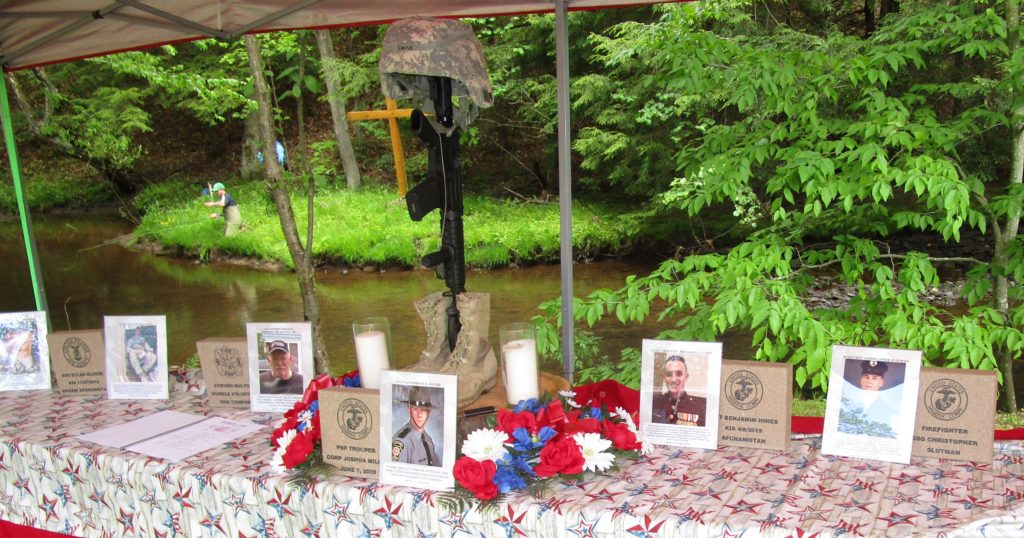 Edmundson's story hit a little too close to home for team member Gene Thomas, a disabled Marine Corps veteran. But part of the mission of Patriots Cove is to allow veterans to process feelings associated with PTSD in a serene setting among their comrades.
"I can let go here. I can't do that at home," Army veteran Nico Gil of Bushkill, PA, related. "Jeff has never asked anything of us but to have a good time and be yourself."
As a regular visitor of the site, my enthusiasm about the efforts of staff and volunteers here only continues to grow. It's a great place where veterans can go to safely have fun and heal, and Cabot is proud to sponsor and support the event again this year.